Monida Healthcare Network
Monida Healthcare Network is located at:
1200 S Reserve Street, Ste H
Missoula, MT 59801
(406) 829-2380
Our Staff
Greg Drapes, Chief Executive Officer
Cara Harrop, MD, Chief Medical Officer
John Earll, Chief Financial Officer
Staci Flynn, Director of Operations
Hope Kraatz – Clinical Director
Jackie Wiest, Controller
Julie Sakaguchi Manager, Payer Contracting & Reimbursement
Paige Smith – Claims Resolution Specialist
Brenda Kelly Manager, Monida Healthcare Billing Solutions
Jennifer Monaco, Billing Supervisor
Michelle Cahall, Billing Specialist
Teena Pfyffer, Billing Specialist
Mai Vang, Billing Specialist
Teresa Wilson – Patient Account Representative
John Prosa, Director of IT Services
Traci Nichols, Big Sky Credentialing Specialists
Shay Beccari, Big Sky Credentialing Specialists
Libby Latrielle – Credentialing Specialist
Melinda Long, Staffing Coordinator – Monida Healthcare Staffing Solutions
Linda Otway– Staffing Assistant Manager
Sarah Lande – Staffing Coordinator
Brittney Spatzierath – Administrative Assistant
Krystle Downing, Peer Review Manager, Executive Assistant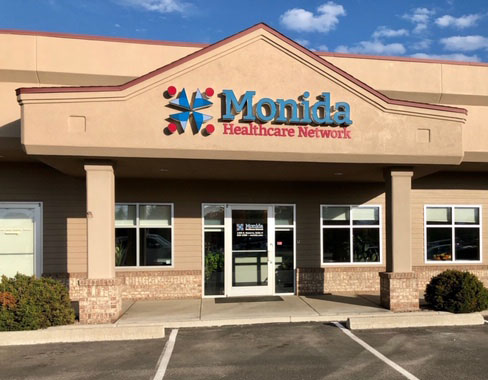 We look forward to serving you!
In order to become a member of the Monida Healthcare Network, you must be a physician, hospital, or other ancillary facility or provider. For more information about the Monida Healthcare Network or to request a membership packet, please contact us at (406) 829-2380 or send us an email
Our Mission
Successfully navigate the complex world of healthcare, building collaborative relationships between providers and hospitals, and pursuing shared strategic programs and services.
Our Vision
As a leading member-driven organization, Monida Healthcare Network will engage its hospitals and providers to implement processes and programs that improve our communities' population health, control costs and improve healthcare quality.
Our Core Values
Expertise
Professional Development
Honesty & Integrity
Service Excellence
Collaboration
Financial Performance